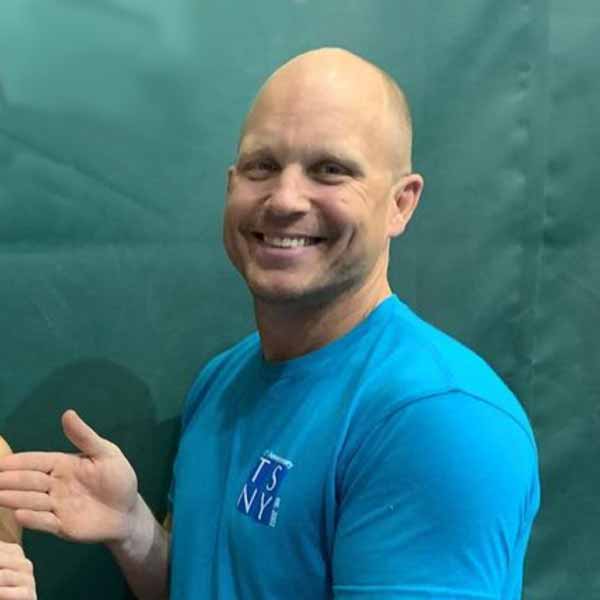 Brian Hampton has been doing Flying Trapeze and Trampoline for more than 20 years. He started with Julio and Gloria Gaona in Chicago and when their school moved, he joined up with TSNY. Brian loves working as a catcher and being up high in the air. He's known for his bad puns (sorry Brian), his always positive attitude, and for helping each and every flyer achieve their individual goals.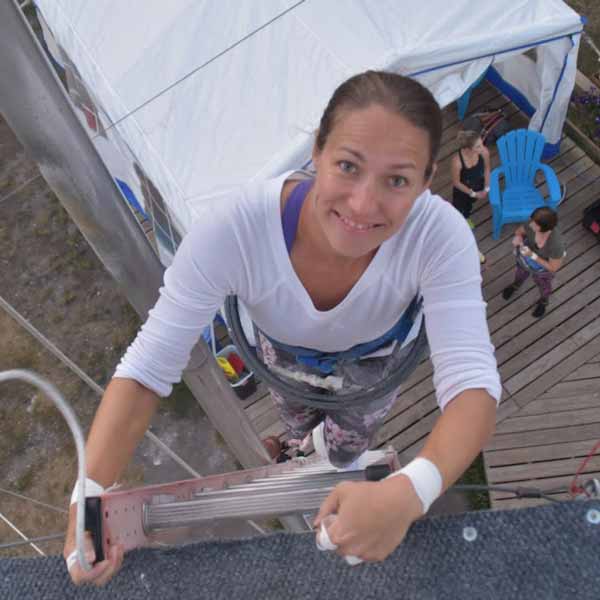 Birgit Hampton has been doing Flying Trapeze for around 12 years. She started with a Groupon from her best friend and instantly fell in love. With trapeze and with her first catcher, Brian. Her life was forever changed in a day, and she continues to love flying (and Brian, apparently) every day. She's known for her quirky coaching styles and using weird voices when giving the flyer calls.
Brian, Birgit and the talented staff at Get A Grip Trapeze want to continue growing the Chicago circus community by sharing their love of trapeze with as many people as possible. They invite you to take a class and see how much you can accomplish. Who knows, you might be ready to join el circo!