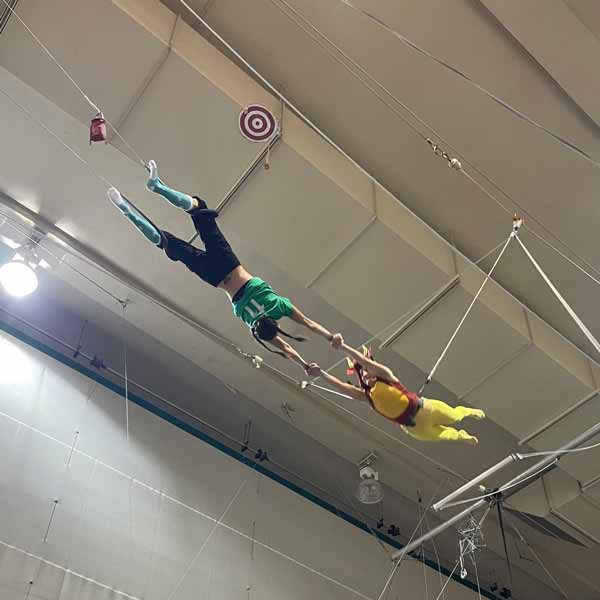 Flying Trapeze is a circus art where one person jumps off a 22 foot platform and swings on a bar while another person (the "catcher") is across the rig swinging on a bar ready for a hand off (or catch). We're proud to be Chicago's only flying trapeze rig, and have a long number of tricks for you to learn, master, and catch as your skills progress. The first trick we teach is a knee hang and back flip. Don't worry, our enthusiastic and safety-oriented coaches take you through each step. Many students get caught in their very first trapeze class! 
Students wear safety lines on the trapeze and even when climbing the ladder. Flying Trapeze classes are an hour and a half for 7 people or 2 hours for 10 people. You can take one class or sign up for a series of classes that end with performing in a free show!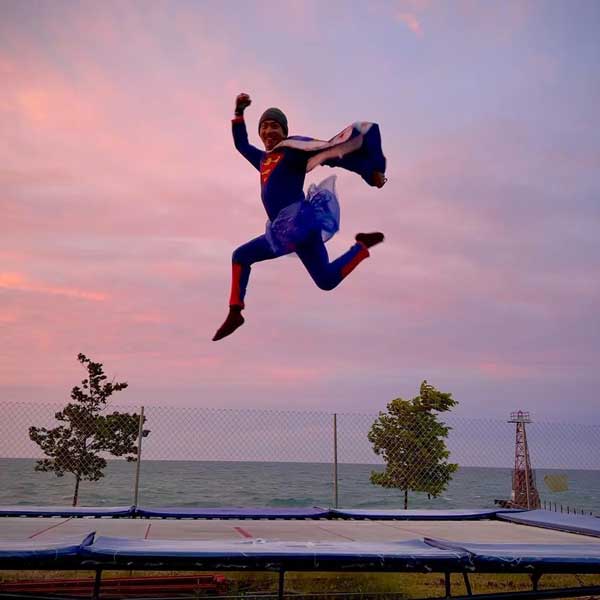 Our Trampoline classes teach basic tricks to help supplement aerial awareness for flyers or for anyone who simply wants to enhance their skills (and fitness!) on the trampoline. As you progress, you can jump into learning Trampoline Wall where you "walk" and bounce higher and higher on the wall until you learn how to make it all the way up to the top. Trampoline classes are one hour and have a maximum of 4 people.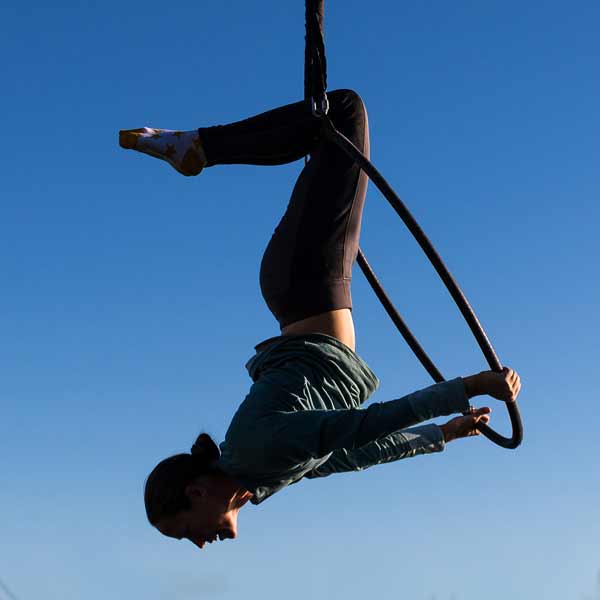 Ever wonder what that hanging hula hoop you've seen at the circus is called? This is called Lyra. It's a steel or aluminum hoop hanging from 1-2 points. Student aerialists can learn positions, spins, drops, or combinations to work towards putting together a solo or doubles routine. Routines can be performed static or with spinning added in. Lyra classes are 1 hour with a maximum of 4 people.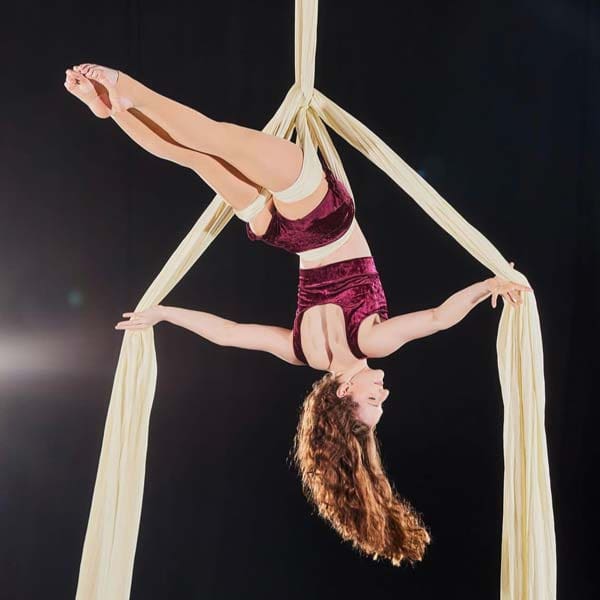 Those aren't bed sheets hanging from the ceiling at el circo! These are called Silks or Fabric. Enhance your upper body strength by learning to climb, wrap, spin, or drop. Experience the beautiful movements and challenges of silks by taking one of our classes or workshops. Silks Classes classes are 1 hour with a maximum of 4 people.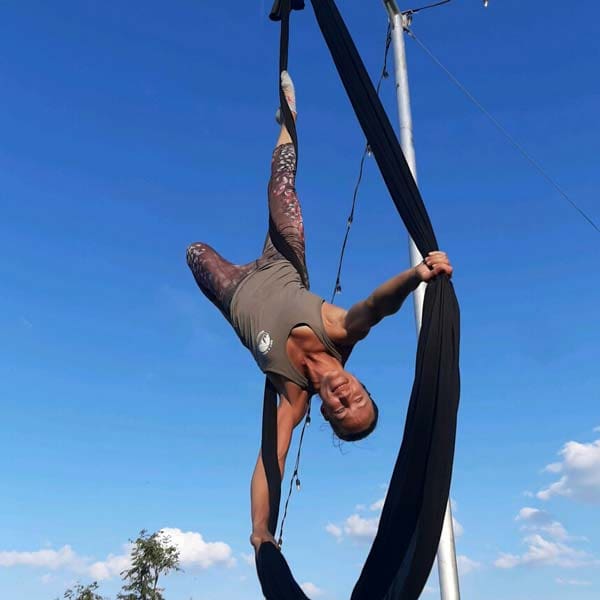 Aerial Hammock is sometimes called Sling. It's similar to Silks, except the fabric forms a loop (like a sling or hammock). Bounce, flip, wrap, and spin on this fun apparatus with so many creative moves to learn. Aerial Hammock classes are 1 hour with a maximum of 4 people.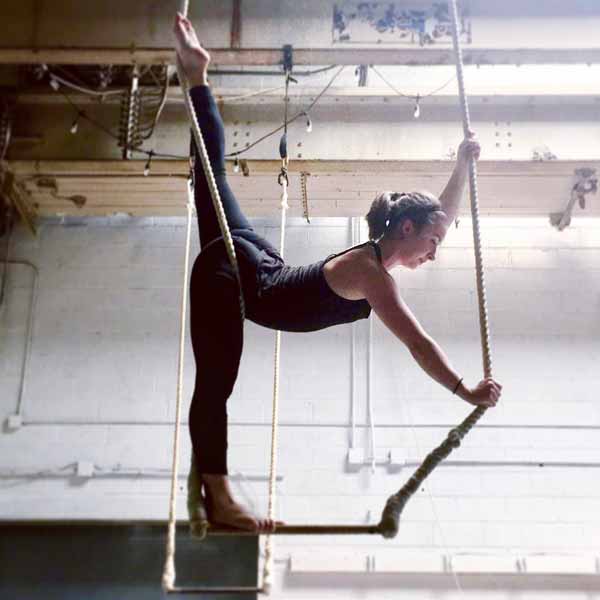 Not to be confused with Flying Trapeze, the Static Trapeze bar hangs from 1-2 points and stays relatively still. Static can be performed solo or in doubles. Students learn dynamic movements, poses and fun combinations on this apparatus while building strength and flexibility. Static Trapeze classes are one hour with a maximum of 4 students.
Can't decide which class is right for you? We get it. They're all so awesome, how can anyone choose? Contact us, we can help you figure it out!